Nature's Best Herbs Dedicated To Make
RVEDAA Products
We are focused on creating effective products using the best natural ingredients.
All our products are made in India with plants and herbs
OUR FOUNDER
Reema Virdee, has established a name for herself in London and
India for her networking skills. She is currently a VP in Lyconet
International and Director of Drive13. She is also a founder of
'Sangini Shopping Club', an initiative to bring women
entrepreneur together and celebrate womanhood. She strongly
believes in spreading positivity and joys of life. She started
Rvedaa with a vision to embrace and share the benefits of
Ayurveda with the world.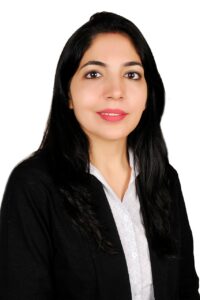 OUR PARTNER

Divya is a dynamic personality and has been associated with different projects for the past 15 years. She started her career in the aviation industry. She worked with IA (Indian Airlines), Lufthansa (German Carrier) and GMR Group at IGI airport. She switched her career from "Sky High" to "Achieve Music Heights" as she firmly believes that "Music once admitted to the soul becomes a sort of spirit and never dies". She had served as a director of music and dance school for 8yrs. She believed in Rvedaa's vision about health & well being and was determined to help people with the benefits of Ayurveda in India.